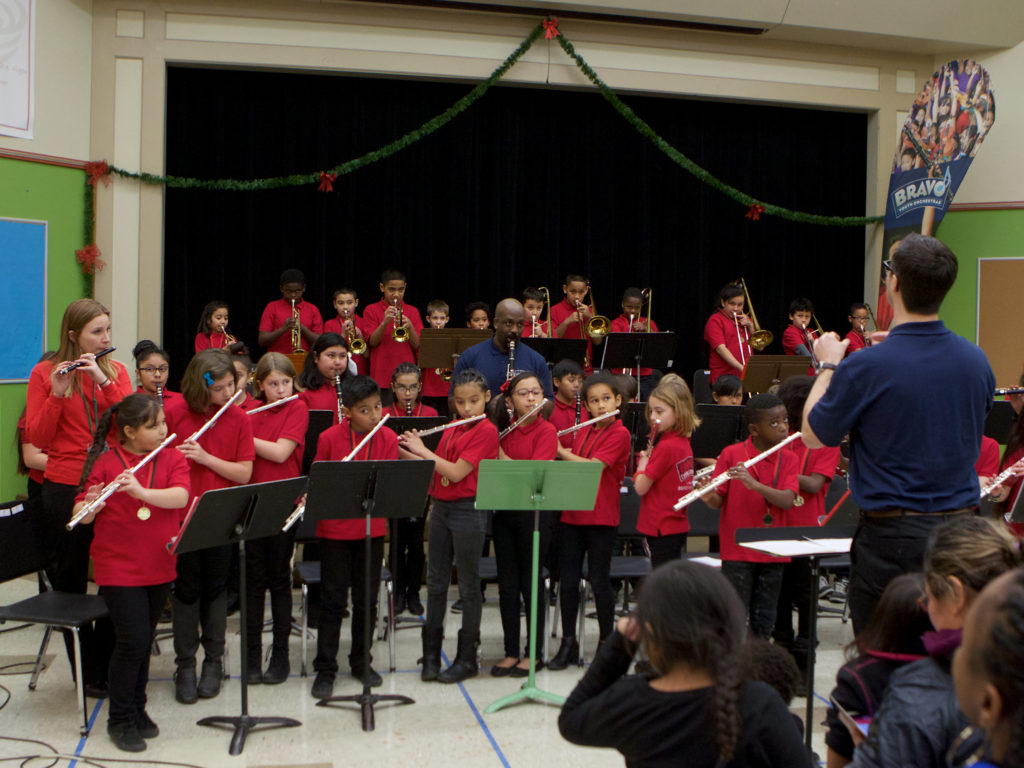 Join our incredible trio of wind ensembles from BRAVO Cesar Chavez (Teresa Carreno, Marsalis, and D'Rivera) for our annual winds winter concert. Medals and new shirts will be bestowed, delightfully seasonal music will be played, and (especially with Mr. Eccleston in charge) a good time will be had by all!
Wednesday, December 12
Cesar Chavez School Cafetorium
5103 N. Willis Blvd.
Portland, OR 97203
Admission is free, and a reception will follow.