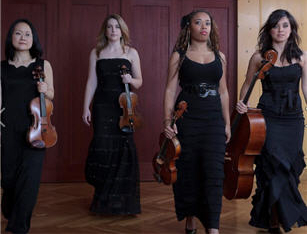 Mousai Remix, a smashing quartet of Oregon Symphony stars, hosts several fundraisers each year on behalf of local music education initiatives.  Join us at Cyril's when the Mousai welcome a quartet of BRAVO students to perform alongside them in repertoire by Mozart, Smetana, and Boyce.
Sunday, April 19, 7pm


Cyril's – 815 SE Oak St
We're also looking forward to their return visit to BRAVO Rosa Parks as Guest Artists on
April 17
.