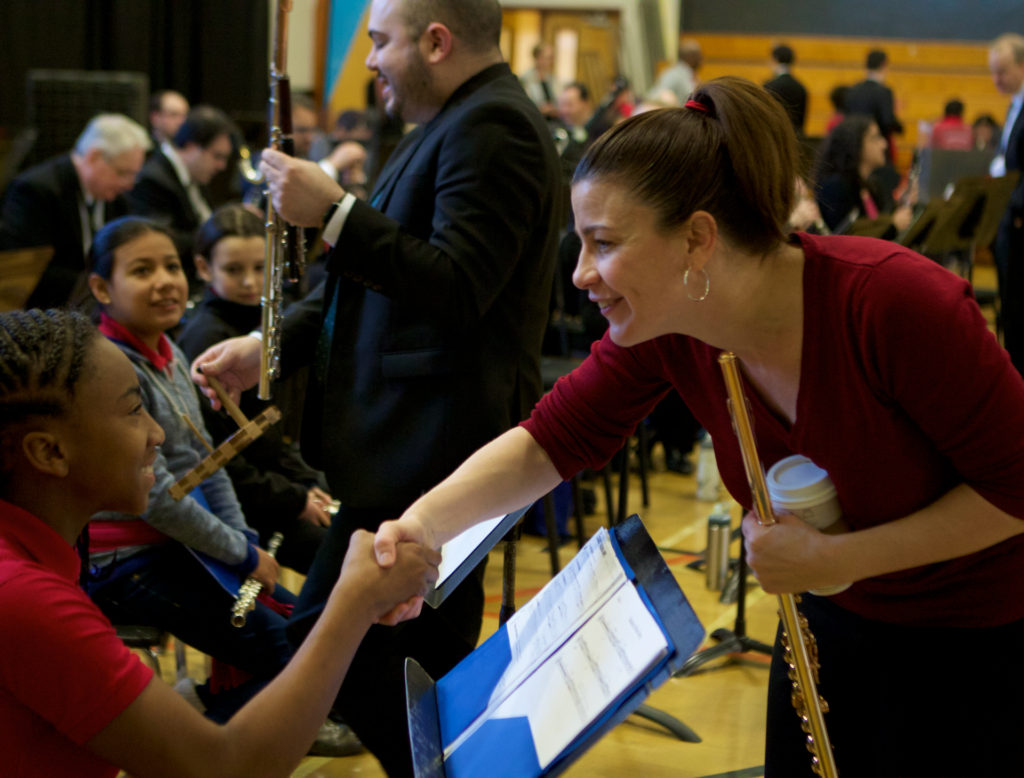 For the third year, Oregon Symphony Concertmaster Sarah Kwak and her fellow musicians have invited BRAVO students to join them in a side-by-side prelude performance at their festival of community music called Classical Up Close.  Symphony musicians present free chamber music concerts all over the metro area exploring many musical styles and a range of ensemble combinations. See the full schedule here.  Student wind musicians from BRAVO Cesar Chavez will play selections from their repertoire joined by members of the Oregon Symphony before their 7:30 concert at Trinity Episcopal Cathedral in Northwest Portland:
Tuesday, April 25   7pm Prelude Performance
Trinity Episcopal Cathedral    147 NW 19th Ave
This event is free and open to the public
Thank you to Sarah and the musicians and supporters of Classical Up Close for sharing your music with all of us!