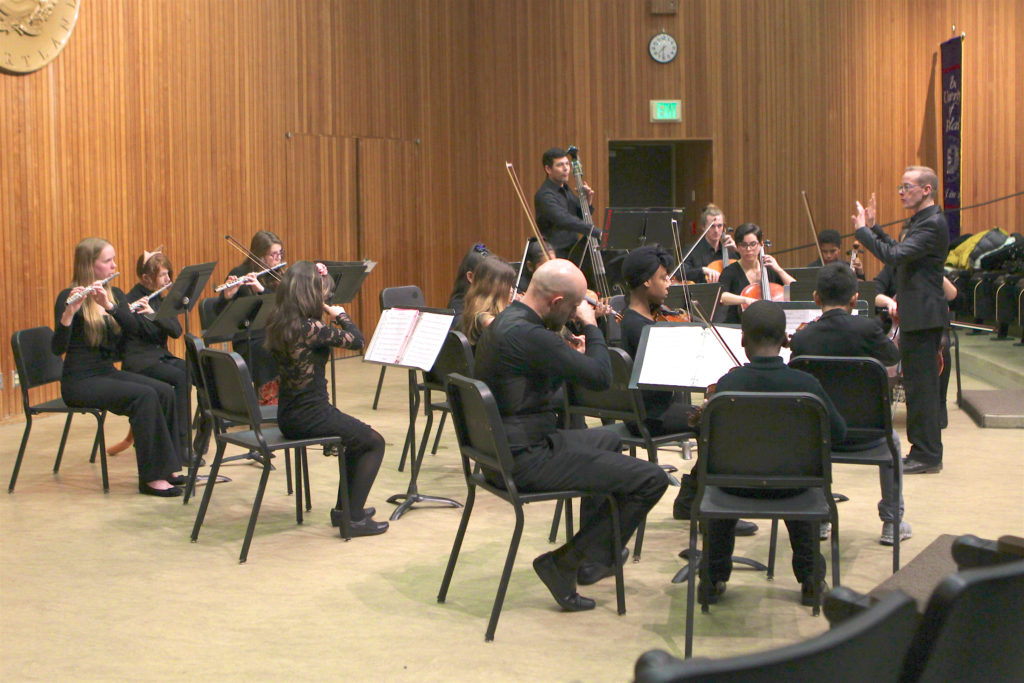 On the last day before the schools take their winter holiday, please join us for a delightful program from our orchestra that puts BRAVO students together with community members of all ages. Featuring selections by Schubert, Bizet, Tchaikovsky, and some lighter holiday fare.
Friday, December 15    7pm
Buckley Auditorium,  University of Portland
5000 N Willamette Blvd
Free and open to the public 
Special thanks to the University of Portland for providing the rehearsal and performance space for the BRAVO Community Orchestra.