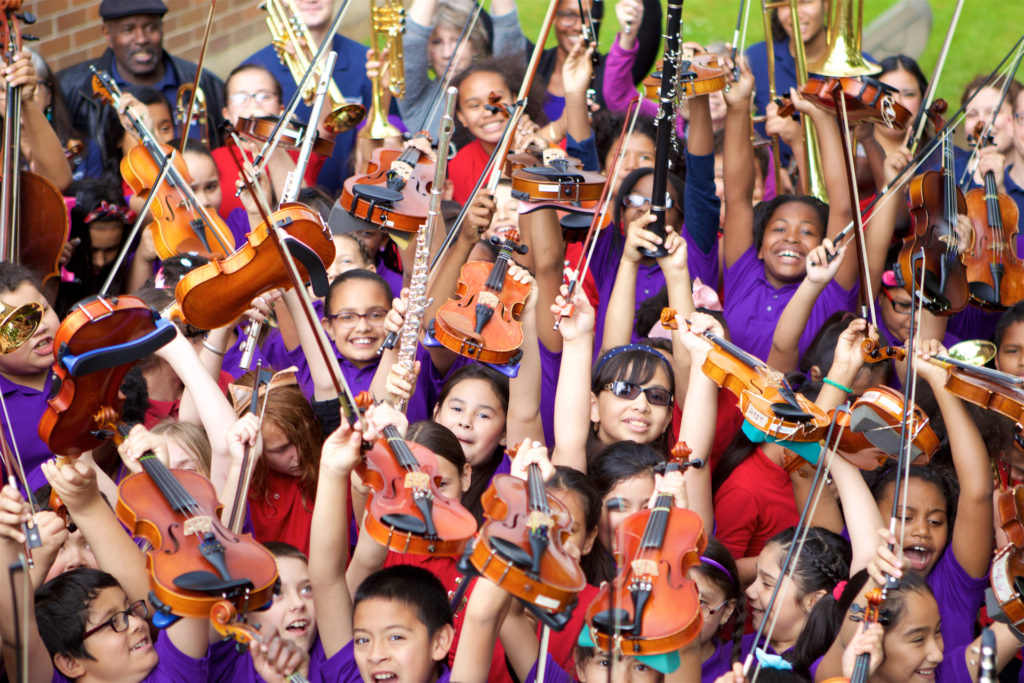 Originally scheduled for Dec 8, rescheduled for Dec 15, now postponed until January due to snow closures.
BRAVO now serves 125 students in 5 ensembles in our intensive, daily after-school programs at 3 schools in North Portland.  That is too many ensembles to feature in a single Winter Concert, so for the first time this year, we'll have one Winter Concert for our string ensembles and a separate Winter Concert for our wind ensembles (Dec 14).
January DATE and TIME to be announced
LOCATION to be announced
Free and open to the public
Please join us first for a wonderful showcase of our string programs at Rosa Parks (K-5) and George Middle School (6-8).  Ensembles include three string orchestras:  Mozarts (grades 2-3), Brahms (grades 3-4), and Vivaldis (grades 5-6).  This concert features the debut of our youngest music students including a moving family ceremony before their performance. You'll hear the incredible progress our students make, from the beginners all the way up to students in their fourth year of BRAVO.