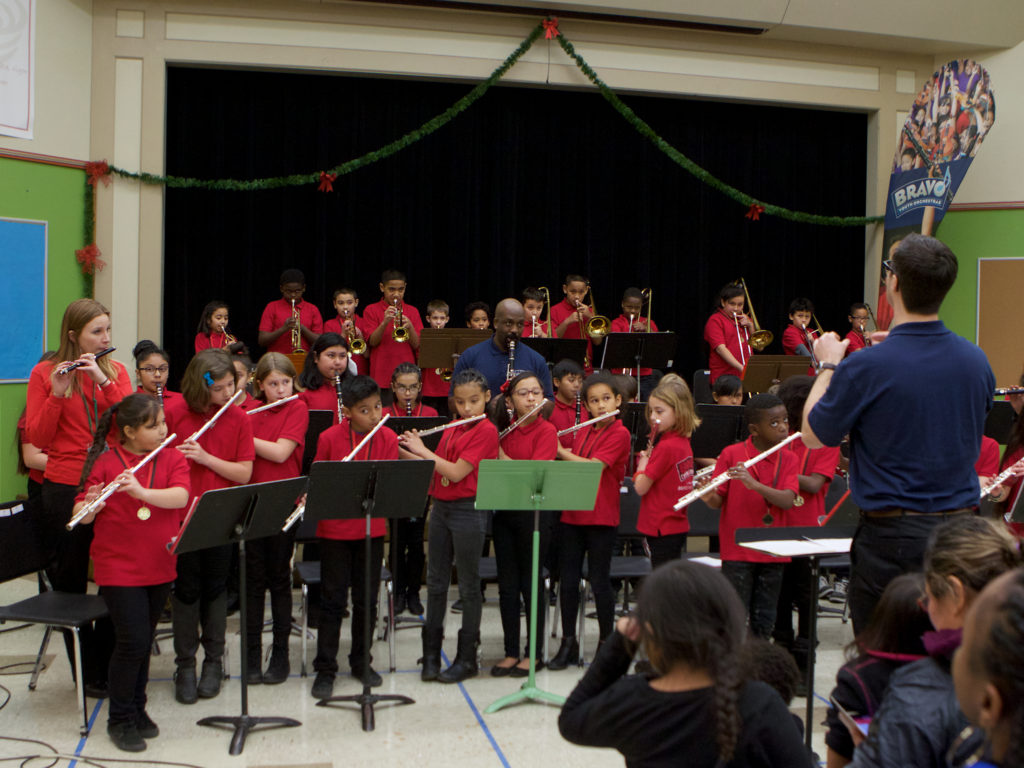 Join our incredible trio of ensembles from BRAVO César Chávez (Teresa Carreño, Marsalis, and D'Rivera) for an evening of music that will brighten your night! This year, we started a percussion program at Chavez, so our new percussionists (who are part of the Teresa Carreño ensemble) will be making their debut at this annual event! Medals will be bestowed, delightfully seasonal music will be played, and (especially with Mr. Eccleston in charge) a good time will be had by all!
Wednesday, December 12, 2018
Cesar Chavez School Cafetorium
5103 N. Willis Blvd.
Portland, OR 97203
Admission is free, and a reception will follow.