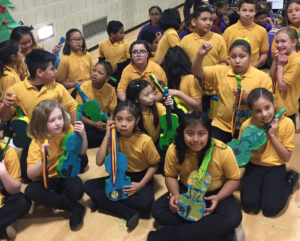 Come see our first- and second-year strings!  The Cristina Pato Orchestra (second-years) and the Chris Thile Orchestra (first-years) will be bringing some sweet strings rep.  You might hear some tight bucket drumming as well…!
Tuesday, December 17, 2019
6:00-7:15 pm
Sitton Elementary School
9930 N. Smith Street
Portland, OR 97203
Free and open to the public.
See some of what you missed here