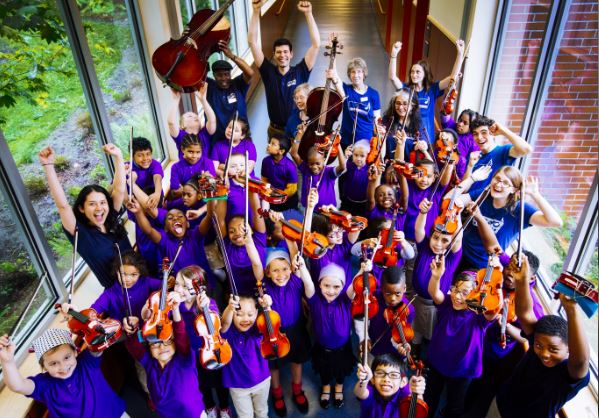 Join our six (yes, six(!)) string ensembles for our annual winter concert.  Paper Violins will make a reappearance, medals will be awarded, BRAVO polos will be bestowed on our newest members, and eyes will not remain dry.  See you there!
Wednesday, December 5, 2018
6:00-7:30 pm
Clarendon Regional Early Learning Academy
9325 N. Van Houten Ave.
Portland, OR  97203
Admission is free, and a reception will follow.