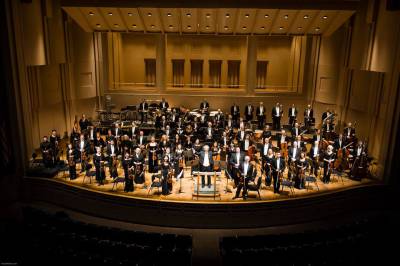 On Thursday  February 12, 35 members of the Oregon Symphony will join the students of BRAVO Rosa Parks to give a free community concert.
Thurs, Feb 12 – 12:45-1:45pm
Charles Jordan Community Center (9009 N Foss Ave)
Free and open to the public (RSVP to [email protected])
This concert is a celebration of the 40th anniversary of the founding of El Sistema in Venezuela.  We'll also celebrate Black History Month by performing two works by African-American composers: La Bella Cubana by Jose Lafitte, and We Shall Overcome by Louise Shropshire.  The Oregon Symphony will also perform Peter and the Wolf under the direction of Resident Conductor Paul Kim, with narration by Pam Mahon.