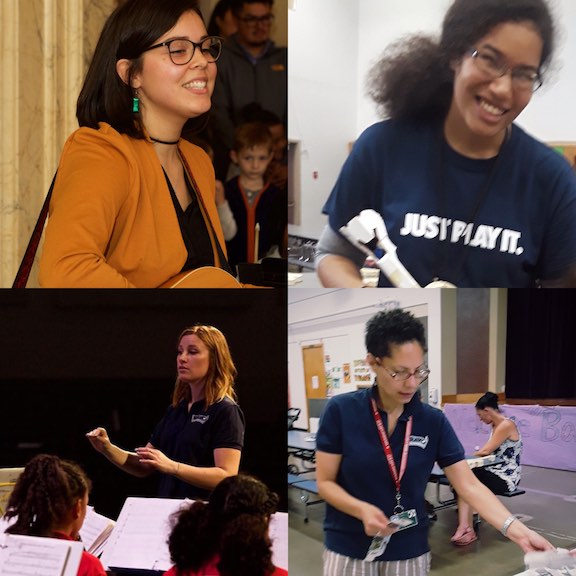 Tune in to MetroEast Community Media next Wednesday night to see interviews with BRAVO staff!
Guests will be:
Amelia Hunnicutt – BRAVO Rosa Parks Site Director and cello teaching artist
Cecille Elliott – BRAVO Sitton Site Director, violin teaching artist, and Director of Creative Play
Natalie Neshyba – BRAVO Clarendon site director, woodwinds teaching artist, and Development Associate
Sharon Eldridge – BRAVO Operations Manager
For those of you who have cable TV and are located on the east side of the Willamette River, you can tune in to Comcast channel 21 (321 in high def) or Frontier channel 32. If you live on the west side of the river or don't have cable, you can watch the episode on MetroEast Community Media's Facebook page where they will be live streaming the show.
(3/1/19) Now you can watch the appearance here!