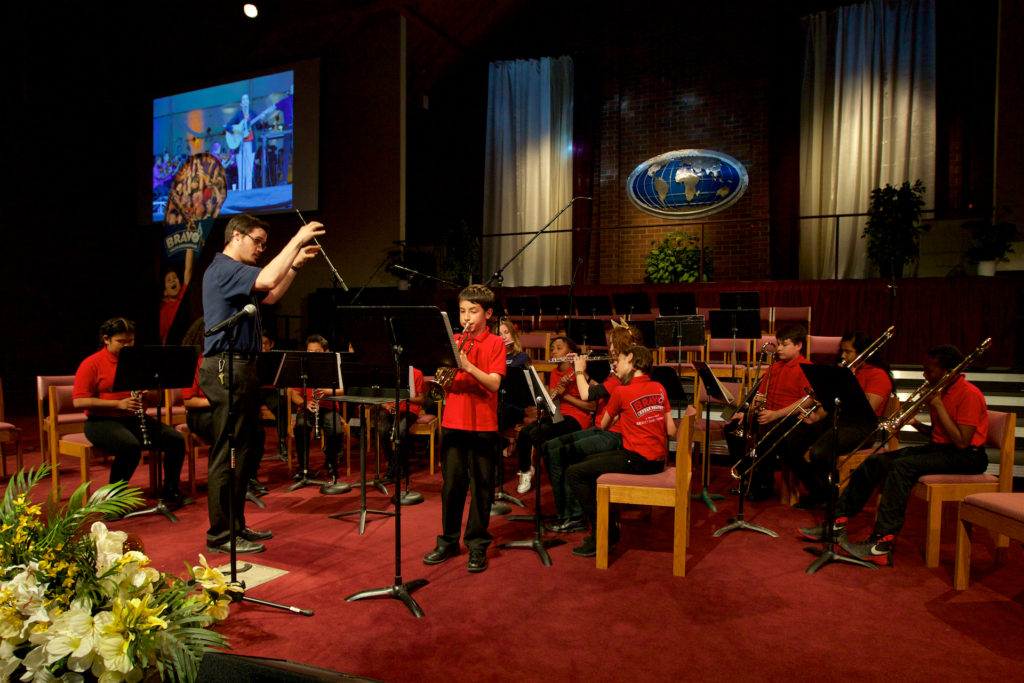 Join us for this showcase of what our Carreno and Marsalis Winds and our Mozart and Brahms Strings have learned this year.  Our younger students from Cesar Chavez and Rosa Parks join together to share music from Venezuela and Zimbabwe, blues and pop tunes, and classics from the orchestral repertoire.
Thursday, May 10  6pm
Mt Olivet Baptist Church
8501 N Chautauqua Blvd
Free and open to the public
A big thank you to our neighbors at Mt Olivet for opening their beautiful church to the children and families of BRAVO for this wonderful occasion!