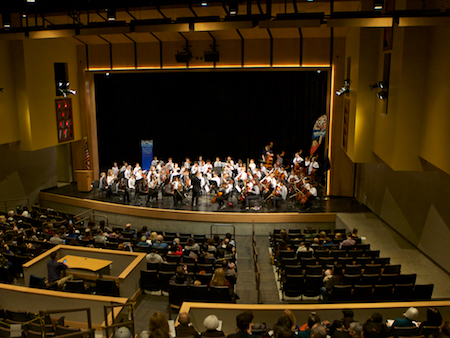 Join us for this showcase of what our D'Rivera Winds and our Revueltas and Vivaldi Strings have learned this year.  Our older students from Cesar Chavez, Rosa Parks and George join together to share music that bridges cultural and national boundaries. Our spring concert is one of the few chances to hear our winds and strings play together to form a full orchestra.
Thursday, May 17  6pm
Roosevelt High School auditorium
6941 N Central St – use side entrance off of N Ida Ave
Free and open to the public
A big thank you to our neighbors at Roosevelt for opening their beautiful new auditorium to the children and families of BRAVO for this wonderful occasion!