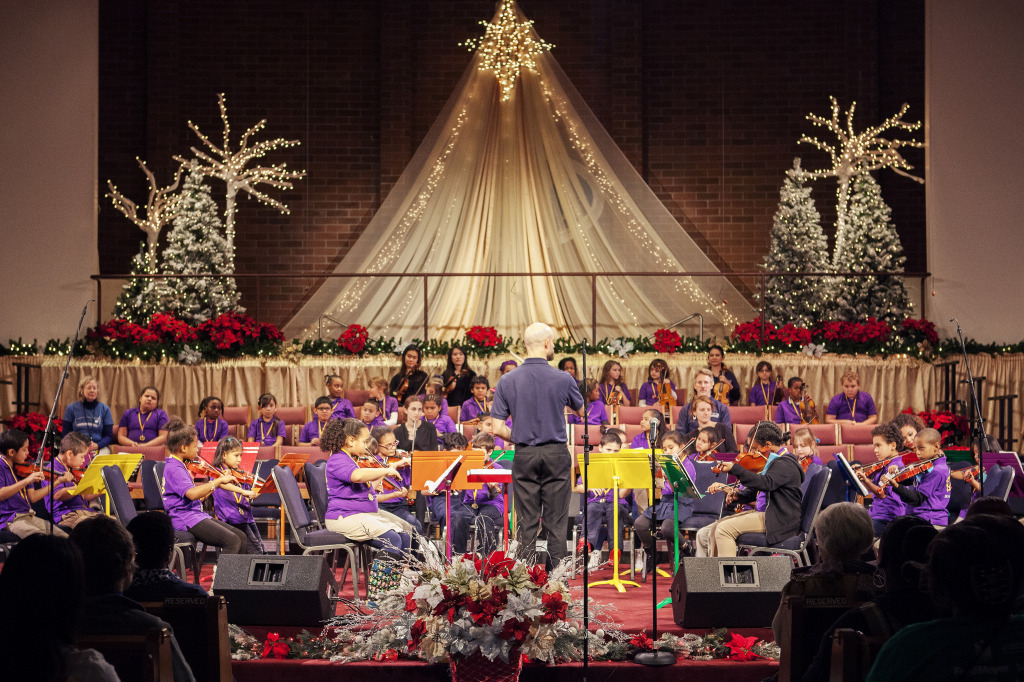 Please join our students and families for the biggest showcase of the year, and the realization of a dream when the BRAVO strings and winds join forces to create our first-ever symphony orchestra.
Our 3rd Annual Spring Concert is your chance to see all of our young musicians share one stage, and to join our BRAVO families, supporters and neighbors to cheer on our students. Each ensemble will present highlights from their repertoire: two string orchestras from Rosa Parks and one wind ensemble from Cesar Chavez. The grand finale will be a rousing arrangement of Mozart's Overture to the Abduction from the Seraglio, when our winds and strings will perform together for the first time. It's a tremendous milestone for BRAVO and a momentous occasion for all these young musicians who have worked so hard to master this challenging piece.
Thursday, May 19    6-7:30pm
Mt Olivet Baptist Church    8501 N Chautauqua Blvd
Reception following
Free and open to the public
Thank you to the leadership, staff and members of Mt Olivet for welcoming our students to perform in their beautiful sanctuary and inviting the community to attend.