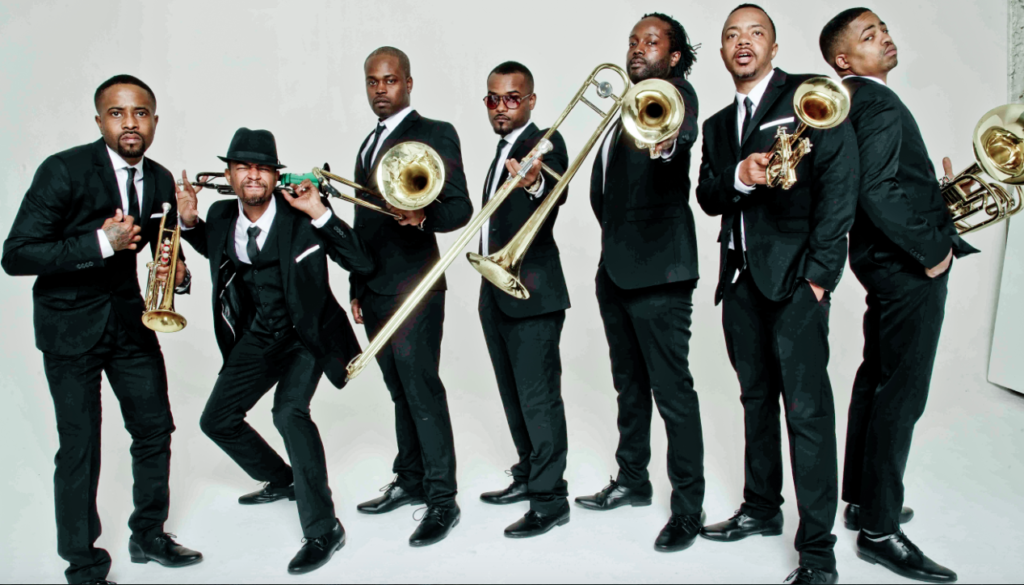 Don't miss BRAVO playing with the group called "the world's funkiest marching band" by the LA Times!
The musicians of Hypnotic Brass, seven brothers from Chicago's South Side, play music by their own rules, freely mixing the brass band tradition with hip-hop, soul and jazz. Join the party when they raise the roof at the Schnitz, and come cheer on our wind players from BRAVO Cesar Chavez as they take the stage with Hypnotic Brass to close the show:
Wednesday, Nov 16   7:30pm
Arlene Schnitzer Concert Hall
Tickets only $24 and $34
Hypnotic Brass has toured the world, performing on six continents, shared the stage with Prince, performed at Carnegie Hall and the Sydney Opera House.  Their song, "War" was featured in the blockbuster movie Hunger Games.