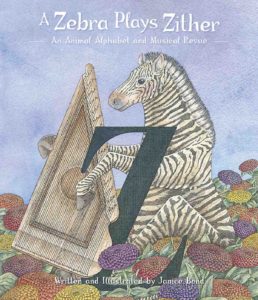 BRAVO is honored to be part of the presentation of Janice Bond's new children's book, A Zebra Plays Zither. BRAVO César Chávez's second-year winds and percussion (Marsalis) will play an alphabet-y set from 11:50-12:10 to help celebrate the book.
Saturday, November 9, 2019
11:50-12:10*
Oregon Historical Society (Tim & Mary Boyle Stage)**
1200 SW Park Ave.
Portland, OR 97205
Tickets to Portland Book Festival (formerly known as Wordstock) can be acquired here.
*please note updated timing
**and location