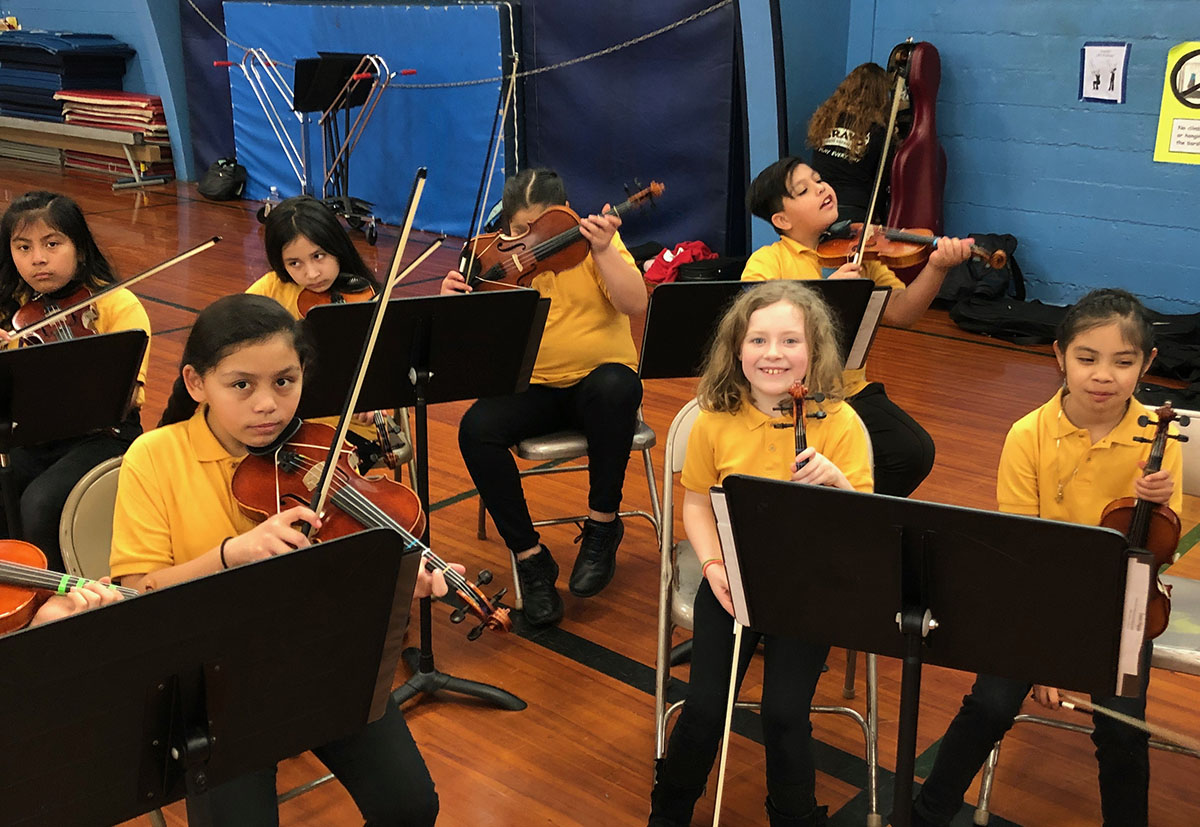 BRAVO's newest after-school site — Sitton Elementary
BRAVO Sitton, launched in 2016, serves approximately 155 students in in-school and afterschool programming.
BRAVO in-school will serve 120 students during the 2019-2020 school year, with pre-violin classes, music and movement, and rhythm instruments.
The BRAVO Sitton afterschool program starts its second year this fall 2019, serving ~35 students, with regular creative music-making games and activities.  We welcome back the Cristina Pato ensemble and our first-year strings!
Other projects: