BRAVO strives to reflect the diversity of our students in our teaching staff. Our instructors bring experience teaching and performing music in Venezuela, Mexico, Brazil, Taiwan, inner-city Los Angeles, North Portland and around the world. They are accomplished performers and educators committed to inspiring children and improving our community through music. Our leadership team brings professional experience with some of the most respected arts organizations in Portland.
Teaching Artists
Heidi Aispuro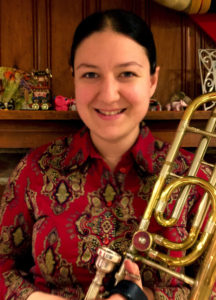 Teaching Artist, Brass since 2019
Heidi Aispuro is a Portland-based trombonist, arranger, and educator who has performed anything from Stravinsky to prog rock. She received her bachelor's degree in music education from Portland State University. A native Oregonian, Heidi was very active with Portland's musical opportunities as a student – placing at the state solo competitions on both euphonium and tuba and playing in as many city youth ensembles as she could on several instruments. She attributes her musical success to the generosity of her many wonderful teachers and wishes to share her knowledge and passion for music with younger generations.
---
Sara Barbee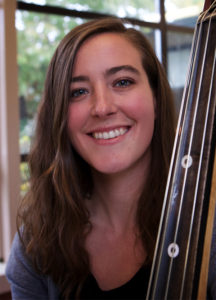 Teaching Artist, Bass & Cello since 2018
Sara Barbee is excited to have found her home in Portland, OR. She received her Bachelor of Music Performance from the University of North Florida, Master of Arts from the University of Central Florida, and most recently completed her Performer's Certificate from the Northern Illinois University.
As an orchestral bassist, she has performed with numerous orchestras across the nation including: Jacksonville Symphony Orchestra, Orlando Philharmonic Orchestra, and the Lake Forest Symphony Orchestra.
Igniting confidence through instruction, Sara believes music education should be attainable to all and directly reflects that in her teaching method. Currently, Sara is a Teaching Artist with BRAVO Youth Orchestra and a sectional instructor with Metropolitan Youth Symphony.
---
Stefana Berceanu

Substitute Teaching Artist, Violin/Viola since 2013
Stefana Berceanu was born in Bucharest, Romania, where she started playing the violin at the age of 9. In 1981 she moved to the United States and continued her music studies with Lajos Balogh at Marylhurst University. She currently performs with the Vancouver Symphony Orchestra, Portland Symphony Orchestra, Marylhurst Symphony and freelances with several chamber music groups. Stefana is the founder and director of the Pacific Crest Youth Sinfonietta and a private violin/viola teacher with a large studio in NE Portland.
---
Timothée Berte-Renou

Teaching Artist, Cello since 2016
Timothée grew up in the French Riviera and began the cello under Charles Reneau at age six. Seven years later he graduated from the Nice National Conservatory. While pursuing further studies with Daniel Grosgurin at the Geneva Conservatory he won the Lalive Competition and a Fulbright Scholarship. In 2012 Timothée was invited to study with famed cellists János Starker and Emilio Colón at Indiana University's Jacobs School of Music. In 2013 he accepted the principal cello position with the Richmond Symphony Orchestra. Since then he has made several appearances on public television and radio, including with the International Chamber Orchestra of Puerto Rico.
---
Giancarlo Castro D'Addona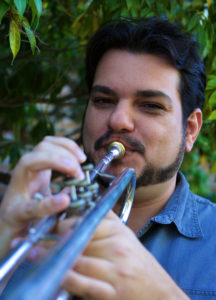 Teaching Artist, Brass since 2018
Conductor of the BRAVO Community Orchestra

Award-winning composer, conductor and trumpet player, Giancarlo has been recognized as one of the most exceptional artists trained in Venezuela's "El Sistema" national music education program. His compositions have been performed at Carnegie Hall, Walt Disney Concert Hall, Radio France Theater, the Royal Albert Hall, Berlin Konzerthaus, and Vienna Concertgebouw — among others. Giancarlo's music is performed around the world by groups and soloists such as Laurentius Dinca (Violinist of Berlin Philharmonic Orchestra), Carol Jantsch (Principal Tuba of the Philadelphia Orchestra), and the U.S. Marine Band which performed one of his pieces at the U.S. Capitol in Washington D.C. Some of his works have been recorded under the EMI Classics, Genuin and Euroarts labels and also have been recognized as "best sellers" in Europe. He was awarded a gold medal at the 2016 Global Music Awards in San Diego.
As a conductor, he has performed with many orchestras and chamber music groups, such as Simón Bolívar Orchestra (Venezuela), Paris Symphonic Orchestra (France), Orchestra Valentiana (France), Twin Ports Wind Orchestra (Minnesota), among others. In 2018 he moved to Portland to be part of the teaching artist staff of BRAVO Youth Orchestras and conductor of BRAVO Community Orchestra. As of September 2019, Giancarlo became the new Conductor of Sinfonietta Orchestra Program at MYS and principal conductor of Reed College Orchestra.
---
Alexis Deona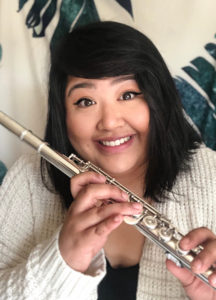 Teaching Artist, Woodwinds since 2019
Alexis is a native to Oregon, growing up in the Happy Valley area. She graduated from Portland State University with a BM in Performance, studying under Sydney Carlson. During her time there, she served as principal flutist in the PSU Orchestra, and also piccolo in the PSU Wind Symphony. She acquired a lot of experience playing in ballets, operas, and many other musical settings at Portland State, including more unique opportunities such as Kabuki theater. While she really enjoys playing in an orchestra, she loves how exciting, innovative and inclusive new music can be. Currently, Alexis works as a freelance musician and private teacher around the Portland area. During her free time she enjoys painting, travelling, and spending time with her family.
---
Emma Downing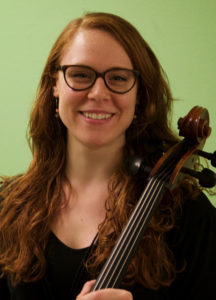 Teaching Artist, Cello since 2018
Emma Downing is a native of Wisconsin where her love of music was born. She began her cello studies at the age of 10 in her public school. Soon after, Emma joined her local youth orchestra where she remained until she graduated. She then taught at her youth orchestra while attending University of Wisconsin-Madison where she earned her Bachelor of Science in Cello Performance while studying with Uri Vardi. After graduating, Emma pursued education in the Suzuki method earning her ECC, Book 1 through Book 3 Training under Dr. Tanya Carey, and earned her Book 4 Training under Anne Grabe. Learning the Suzuki method and various techniques of teaching helped Emma uncover her deeper passion of teaching. In 2018 Emma journeyed west to Portland, OR, where she has wanted to live her entire life. She currently teaches in her private SW studio, Miss Emma's Studio, and is a Lead Teaching Artist in BRAVO Youth Orchestras. She also has played in many of the local orchestras and musicals when her schedule allows. As a teacher, Emma believes in prioritizing bodily and mental awareness during musical study. Through music, she strives to spread kindness and understanding to oneself and others. Emma also believes in helping her students become the best person and musician they can be by adapting to their learning needs with an open environment. Emma strives to improve her teaching every day and will continue her education in teaching.
Visit her site!: https://emlynndowning.wixsite.com/emmascellostudio
---
Claudine Elzey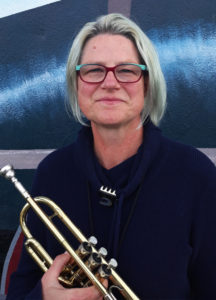 Teaching Artist, Brass since 2019
Claudine Elzey began playing piano at an early age and later added trumpet and french horn, then earning a Bachelor of Arts in Music from Marian University in Indianapolis. Inspired by her Peace Corps service in West Africa, Claudine earned a Master of Arts in Intercultural Relations from Antioch University. She is excited to bring her two passions together at BRAVO – community development and music education. She has been teaching piano for over 15 years and, since 2016, was volunteering at BRAVO teaching brass. Claudine also spends many hours on her ebike and loves to play competitive pool.

---
Alexis Mahler

Substitute Teaching Artist, Violin/Viola/Cello since 2017
Alexis Mahler holds a bachelor's degree in Violin Performance and Music Education from Lawrence Conservatory of Music. She was the director of the Upper Peninsula Youth Orchestra at Northern Michigan University and founded a small pop orchestra before leaving the shore of Lake Superior in 2015 and venturing west. She currently teaches private violin and cello lessons at the Community Music Center in SE Portland. While she loves playing classical chamber music and symphonies, she also enjoys performing in more alternative settings and ensembles. As a cellist, she enjoys collaborating with fellow songwriters in Oregon, California, and back home in Michigan. Alexis has always loved teaching music, and she truly believes in the power and importance of making​​ music accessible to people of every age, experience, and style. In the rare moments Alexis is not creating, absorbing, or discussing something musical, you might find her spending time in nature or exploring this beautiful city.
---
Anna Mersereau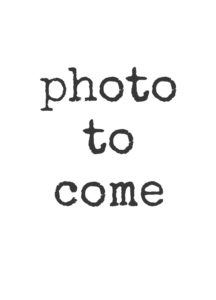 Teaching Artist, Violin since 2019
Anna Mersereau has a Masters of Education from Portland State University and a Bachelor of Science from the University of Wisconsin-Madison, with a specialty in conducting. She has been the director of orchestras for the Bend-LaPine, Lake Oswego, and Tigard-Tualatin school districts as well as the Voices for Performing Arts Strings and the Sherwood Youth Symphony. In addition to teaching at BRAVO, she currently directs two orchestras at the Alliance Charter Academy in Oregon City. She will be conducting them at Carnegie Hall in March of 2020. Anna has performed on the violin with orchestras for the last 32 years! Her local orchestra membership includes the Willamette Falls Symphony and the Tilikum Chamber Orchestra; previous memberships include Oregon Pro Arte Orchestra, Central Oregon Symphony, and the Vancouver Symphony.
Anna runs a private violin studio at her home. She teaches violin, viola, cello, and bass to students of all ages. Her interest in theater, art, and music history has inspired her to travel all around Europe. Anna enjoys kayaking, snowboarding, and rock climbing. She lives in Milwaukie with her husband and her two beloved Shiba Inu dogs.
---
Iantha Rimper

Substitute Teaching Artist, Violin since 2014
A lifelong violinist, Iantha grew up in a house where both parents were musicians and teachers. She performed with the renowned San Francisco Youth Orchestra, playing music across the US and in Europe. After attending high school at the San Francisco School of the Arts, she earned her Bachelor of Music from the University of California at Santa Cruz. Iantha studied Gamelan intensively at UCSC, strengthening the connection to her Indonesian heritage, and was also a member of the New Music Works Ensemble. After college, Iantha returned to her family home in the Gironde region of France, where she taught private and group lessons to all ages. She expanded her repertoire by playing salsa, rock, and electronic avant-garde on guitar and bass as well as old-time Cajun on fiddle. Portland's Old-Time Music Festival is what brought Iantha to the Pacific Northwest. She met her life partner here and in 2015 welcomed a spirited daughter, Noëlle, into the world. In addition to teaching, Iantha is learning clawhammer banjo and body percussion.
---
Alexandra Schwartz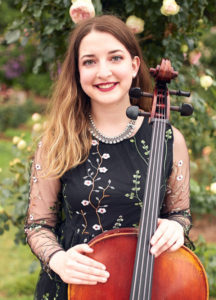 Teaching Artist, Cello since 2019
Bio to come!
---
André St James – In Memoriam

Teaching Artist, Double Bass  from 2013 – 2018
One of BRAVO's founding Teaching Artists, bassist André St. James was a cornerstone of the rich, thriving Pacific Northwest jazz scene and worked regularly with his own quintet, Mel Brown, Dan Balmer, and others. André grew up in the San Francisco Bay area, graduating from Berkeley High School in 1968. He first came through Portland in 1979, liked what he saw and soon after relocated to Oregon. Over a performing career lasting several decades, André worked with an astonishing who's who of modern jazz including giants like Sonny Rollins, the Harold Land-Blue Mitchell Quintet, Andrew Hill, Bobby Hutcherson, Charlie Rouse, Pharoah Sanders, James Moody, Alan Shorter, Nancy King, and George Cables.  "Mr. André", as he was known to our students, taught at BRAVO from our first year until his death in May 2018. He left behind a legacy of musical community that includes countless students and musical partners.
---