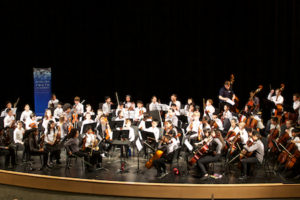 BRAVO is very pleased to once again join Portland Youth Philharmonic's Young String Ensemble for our now-annual concert together.  Our Vivaldi and Revueltas strings ensembles will join YSE this time. This concert is sure to rock!  We hope to see you there!
Sunday, February 24, 2019
3:00-4:00 p.m.
Roosevelt High School Auditorium
6941 N Central St.
Portland, OR 97203
Free and open to the public