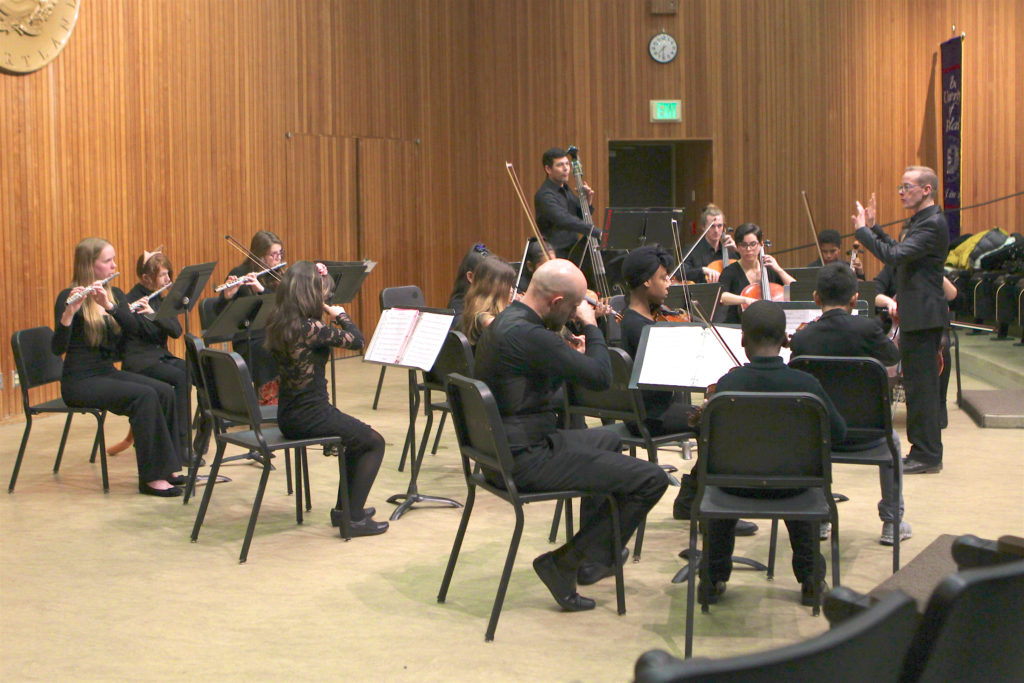 BRAVO has partnered with the University of Portland over the last couple years to create a new intergenerational community orchestra in North Portland, the BRAVO Community Orchestra.  We are delighted to welcome Giancarlo Castro D'Addona as our new BCO conductor. Originally from Venezuela, Maestro Castro is a graduate of the famed El Sistema music education program and has performed all over the world as a trumpeter with the Simon Bolivar Symphony Orchestra and the Simon Bolivar Brass Quintet.  He is also an award-winning composer whose works have been performed by in major concert halls internationally. Click here to watch Maestro Castro conducting his composition "Rhapsody for Talents" in the main symphony hall in Caracas.
This all-ages, full symphony orchestra (strings and winds) rehearses weekly on the beautiful University of Portland campus (5000 N Willamette Blvd).
Buckley Center Auditorium
Friday evenings from 6-8pm
Starting Sept 28
The BRAVO Community Orchestra (BCO) will present three concerts during the 2018-19 season: December 14, March 15 and May 31.
A key component of the BCO is inviting University of Portland students and community musicians to be orchestra mentors to the young BRAVO players.
If you or a child in your family is interested in playing with the BCO, please contact Marian Gutierrez, the BCO manager, as soon as possible by emailing [email protected]. We will schedule a meeting or audition to determine if this orchestra at the right level for you or your music student.
Click here to read a profile of Marian and Giancarlo (married for 14 years) and to learn more about their musical journey from Venezuela to Oregon.