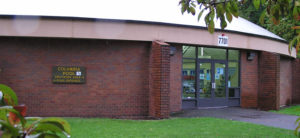 BRAVO is proud to participate in this benefit to save Columbia Pool, an institution with so much significance and importance to our students and our North Portland community. Please come hear us, and support keeping this pool open!
Saturday, September 28, 2019
1:10-1:40 pm*
Columbia Cottage at
Columbia Park
7701 N Chautauqua Blvd.
Portland, OR 97203
*the rest of the benefit concert
goes on till 6:00
Presented by Friends of Columbia Park, "a community celebration of our Park & Pool.  Music, activities, games, food vending, business/community info sharing, socializing!"
Free and open to the public, but please come with some duckets for the cause