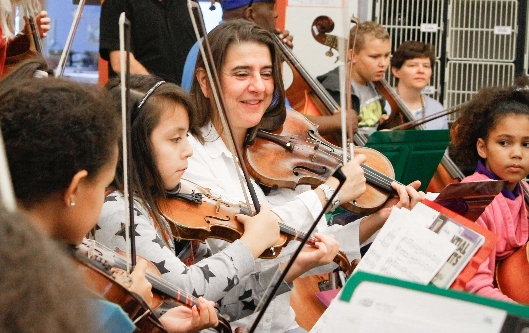 BRAVO was honored to host one of the world's great violinists, Nadja Salerno-Sonnenberg, as a special Guest Artist last week.
After performing virtuoso excerpts on her Guarneri, and sharing stories of her early musical experiences, "Ms. Nadja" asked if she could join our students in the second violin section to sight-read through some new repertoire.  After a few selections, she exclaimed enthusiastically,  "I love playing in this orchestra!"
Thanks to Education and Community Engagement Director Monica Hayes at the Oregon Symphony for making this happen.