In 1975, a small band of idealistic friends in Venezuela led by José Antonio Abreu gathered to improve the lives of Venezuela's youth through the power of music through an organization called El Sistema. They found an abandoned garage to use as a practice space and invited families to bring their children that weekend to join a new youth orchestra. 40 years later, the movement has now grown to serve over 750,000 children annually through a national network of music centers and orchestras and has inspired an international movement in over 50 countries.
Planning for BRAVO Youth Orchestras began in 2011. The organization researched existing music and youth enrichment programs, contacted leaders of the El Sistema movement, and visited programs in several states. In 2013, the organization decided to form a new non-profit with a dual mission of effective social service and rigorous music education. The organization secured initial funding from Dr. Bonnie Reagan and her husband Dr. Peter Reagan and the Vibrant Village Foundation which helped them secure their founding location at Rosa Parks School. The first 40 students enrolled in the After-school Program made paper violins at a party on September 21, 2013.
Today, BRAVO Youth Orchestras has expanded its mission to include other performing arts avenues that it believes helps disadvantaged children nurture their passions and talents while moving towards a light of success. As a non-profit 501 (c) (3) corporation that began with a goal of providing after-school and in-school music programs to students in grades K-8, Bravo is on a mission to continue expanding its reach and inclusion efforts in Northern Portland through meaningful scholastic partnerships, community programs, and youth leadership developmental opportunities.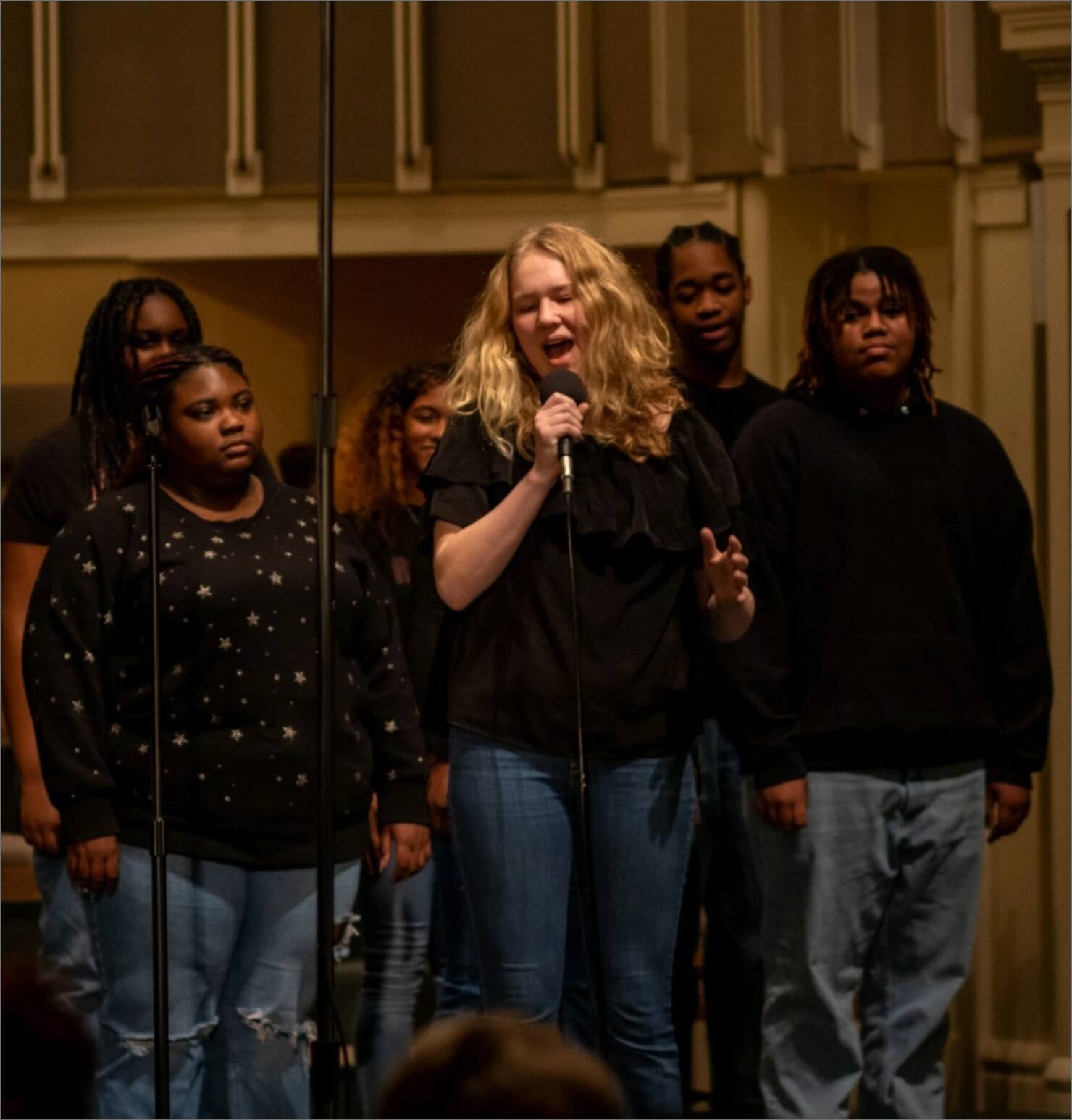 BRAVO Youth Orchestras serves diverse populations of students by providing mentorship opportunities and multiple pathways to engage in the arts. Through its programs, BRAVO promotes social justice, provides social and emotional support, and helps boost academic achievement while supporting the development of creative, confident, community-minded artists.

Inclusion: Embracing racial, cultural, economic and all forms of diversity by honoring the unique contributions of each student and family.

Curiosity: Exploring, learning and creating by using artistic talent and imagination.

Community: Fostering connections by integrating and investing in student, family and community voices.

Equity: Re-allocating resources and offering opportunities to create more equitable access for students and families.
Leadership : Creating space for students to realize their talents and potential and come into their own power.
BRAVO creates the opportunity for students to experience the joyful and transformative power of music and the performing arts.
The impact of student participation in BRAVO programs is widespread and widely felt. Data collected by PPS and Feedback Loop Inc for the period from 2014 to 2019 shows that BRAVO scholars have noticeably higher attendance, improved scores on reading and math tests, and fewer misbehavior reports than peers in equivalent schools and grades. 92% of BRAVO pupils have attendance of 90% or better, compared to 75% among those not engaged with BRAVO programs.
hours of music training and
performance in a year
students in our after-
school programs
guest artist visits
in a year
concerts presented
each year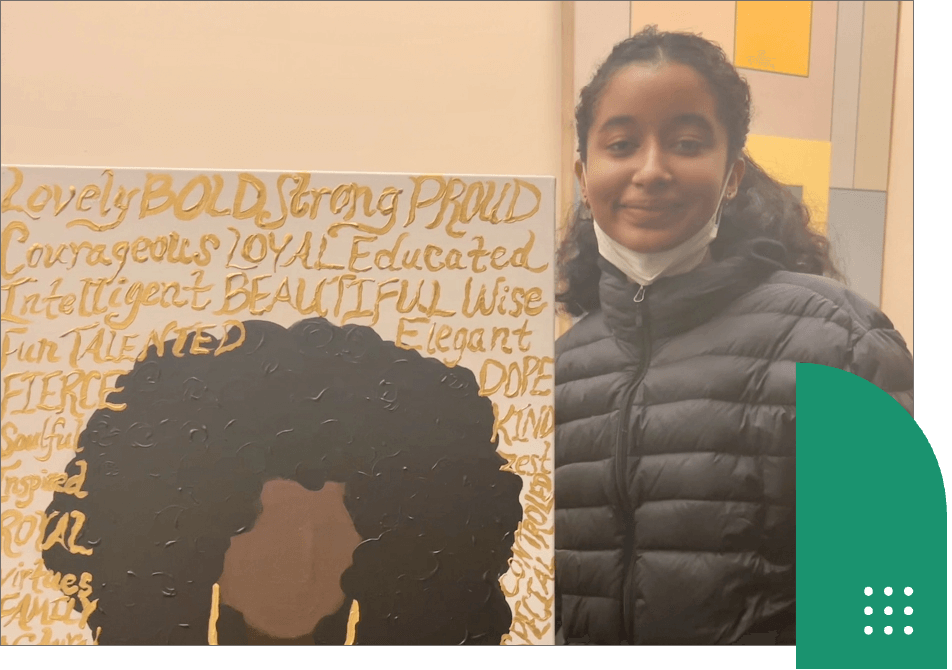 Our students range in age from 3 to 18 but stand collectively as models of the future, emblazoned with the inclusive, vibrant spirit and hopes of our organization's founders. BRAVO Youth Orchestras launched its tuition-free program at the Rosa Park School, one of Portland's highly impoverished public school populations. With families stemming from five continents and eighteen languages spoken, our students are among the most diverse in our quadrant of the nation and we leverage that fact to promote collaboration over competition or confusion. In addition to their diverse ethnic and cultural backgrounds, our students are stewards of hope, social change and acceptance; through their rich programming they learn and perform music from a variety of folk traditions and countries in honor of their classmates' heritages. Through our commitment in increasing access to high-quality music and arts education for all we are shaping tomorrow's leaders and global citizens for social change.
The power of the arts can transform a child's life. BRAVO Youth Orchestras is possible thanks to the incredible generosity of hundreds of donors and dozens of volunteers. With your support we have the ability to shape successful leaders for tomorrow by fostering the creative minds of our youth today. Discover the different ways you can support our mission and become part of our philanthropic community.